Posted by Sam Park
Comments

0
By Jayne Cole
If you have never attended an Agape Feast, you don't know what you're missing! Amazing food, and plenty of it! Fantastic fellowship and fun getting to know people from church you might never have met before…or you may have met someone you would like to get to know better. Agape Feasts offer that opportunity!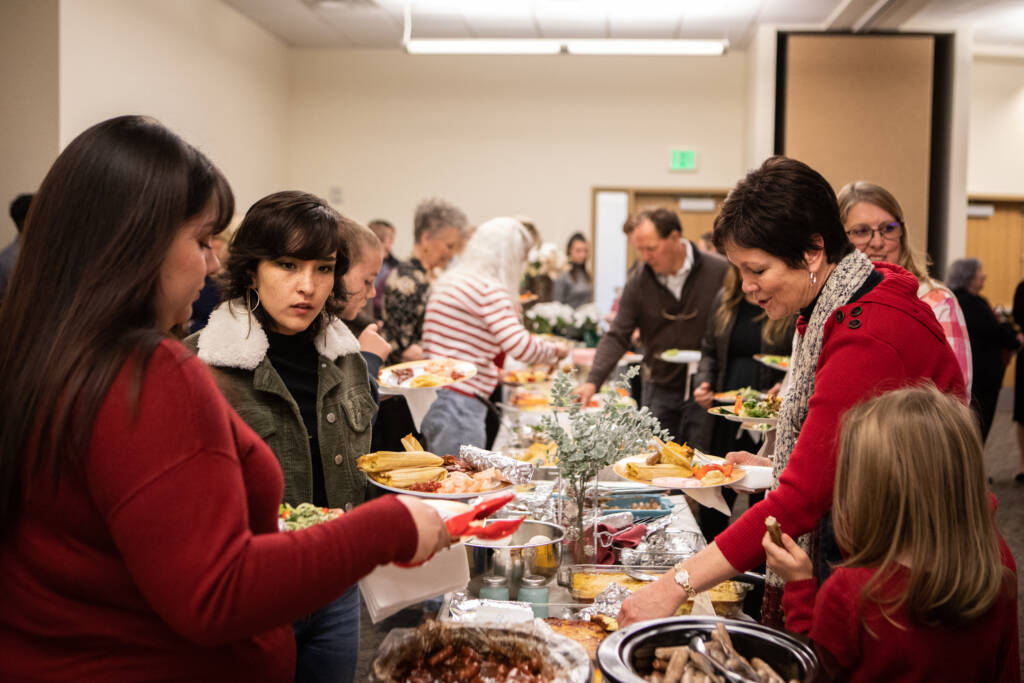 Agape means "love". The early church had communal meals to promote unity and fellowship. A more modern, familiar description of Agape Feasts is "church potlucks". About once a month an announcement is made, asking for people to sign up to bring something to an upcoming Agape Feast; however, if you are unable to contribute, please come anyway. We always have plenty of food for everyone.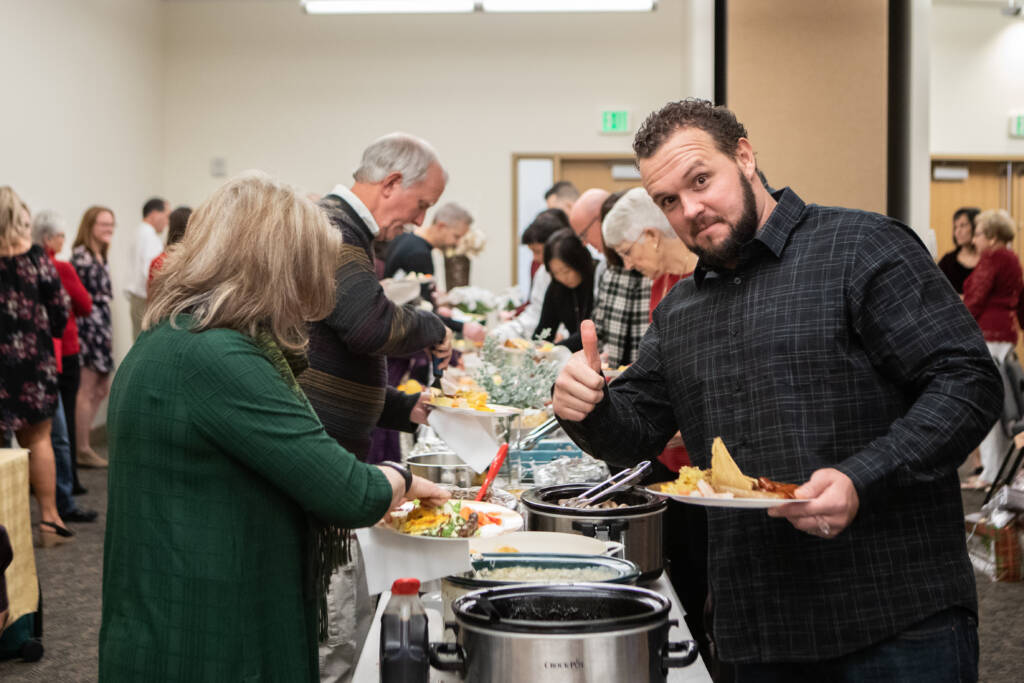 Round tables and chairs are set up on Agape Feast day, making it easy to find a seat and stay for the service and the meal that follows. Once the last song is sung, volunteer Danette Lake and her servant crew quickly line up the crockpots and hot serving dishes, filled with delicious foods, on long tables in the back. It's buffet style so grab a paper plate and utensils, filling up your plate. A sign is displayed showing a section of gluten-free foods for those on special diets.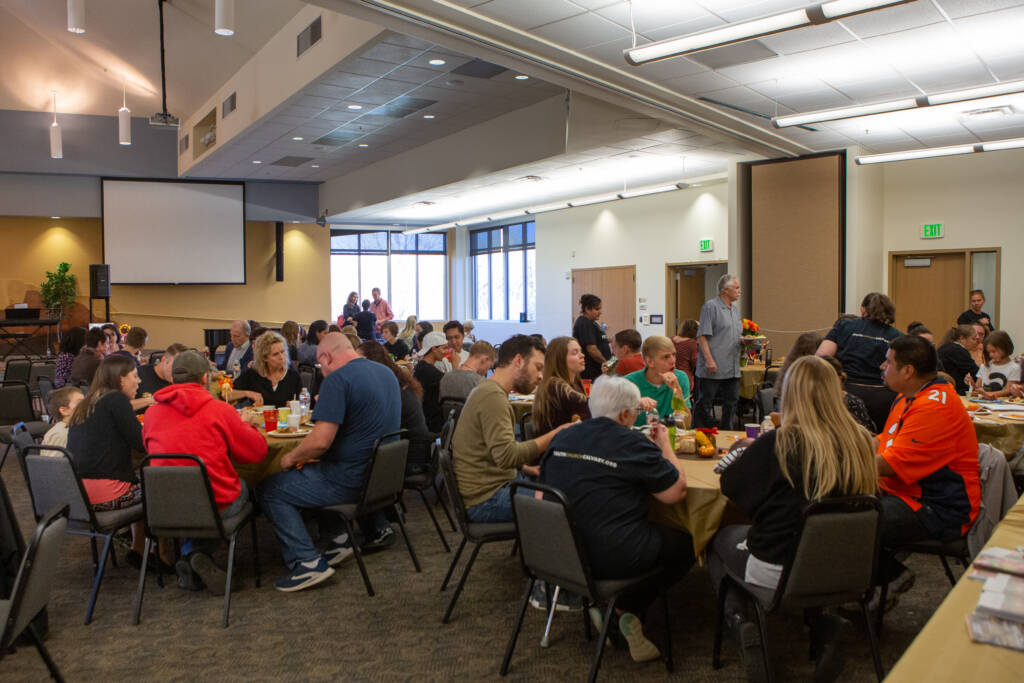 Several weeks ago, I sat with a young lady I hadn't seen for a while. It was wonderful to catch up on her life and pray for her needs. What a sweet way to encourage one another over a meal. I hope you will come to our next Agape Feast and enjoy the yummy food and loving fellowship! You might even be blessed by making a new friend!